64TH LONDON FILM FESTIVAL PROGRAMME

| | |
| --- | --- |
| BFI London Film Festival Banner | Source: BFI London Film Festival |
BY MINISTER OF CULTURE ROSELYN BACHELOT
Responsible Author: Jedi Foster P/O Rahma Sophia Rachdi | Paris, Washington DC, 09/03/2020, 00:17 Time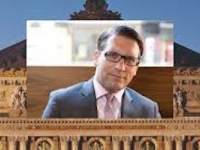 USPA NEWS -
Roselyne Bachelot-Narquin, Minister of Culture, is pleased to welcome Alexander Neef to the management of the Opéra national de Paris and to announce the launch of two missions on the prospects of the Opéra national de Paris and the policy of support for lyrical art in France.Roselyne Bachelot-Narquin wanted to organize, at the Ministry of Culture, this Tuesday, September 1, the handover ceremony at the head of the Opera national de Paris between Stephane Lissner and Alexander Neef. Stephane Lissner, who will have directed the Opéra national de Paris for 6 years, offering a rich and daring program while ensuring to diversify the resources of the establishment, is now the director of the San Carlo lyric theater in Naples, where he works. his talent at the service of one of the most prestigious and ancient lyric theaters in Europe.
AS SHE APLAUDS FESTIVAL DIVERSITY
Responsible Author: Jedi Foster P/O Rahma Sophia Rachdi | Paris, Washington DC, 08/28/2020, 18:35 Time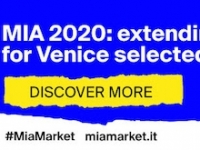 USPA NEWS -
Venice Jury Head Cate Blanchett Applauds Festival Diversity: 'Industry Can't Continue Bad and Lazy Habits' Cate Blanchett says that as the industry enters a "brave new world" it can't bring "bad and lazy habits, like ignoring diverse voices."
| | |
| --- | --- |
| | Daren Frankish |
| | RAHMA-SOPHIA RACHDI |
| | Ruby BIRD |
| | Yasmina BEDDOU |
| | Aurangzeb Akbar |