| | |
| --- | --- |
| France Bleu | Source: France Bleu |
Ismail Khoshnaw
Responsible Author: Zayad Alshaikhli | Iraq, 09/02/2020, 18:30 Time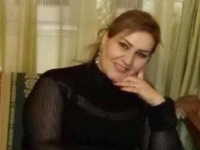 USPA NEWS -
Translated by Hiba Jurdi
Age is complaining ....
And the status is declining ...
Thus, the hand's of time are drowning...
.... yet the under world still defacing the beauty milestones...
Aloud ...Aloud ...on the fingers, the word lights its flower
However, beyond its odour the scent of deceptions and betrayals comes out!!!!
Comes out!!!! To dismiss the honest people from their origins and ruins their existence.
One day, I wished ....
THE STATE ENDOWED WITH € 377 M
Responsible Author: Jedi Foster P/O Rahma Sophia Rachdi | Paris, Washington DC, 08/28/2020, 19:06 Time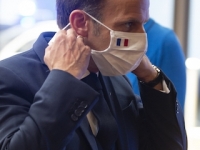 USPA NEWS -
The President of the French Republic, Emmanuel Macron in the presence of Bruno Le Maire, Minister of the Economy, Finance and Recovery, and Roselyne Bachelot, Minister of Culture, met on Thursday August 27 with professionals from the sector press members of the General Information Press Alliance. The press sector has been particularly weakened in recent months. In addition to the health crisis, there has been that of the distribution of printed press sold individually. Emergency measures have been put in place to guarantee the continuity of press distribution and support the most impacted players (newsagents, overseas titles, publishers). Included in an amending finance law (passed on July 30, 2020), they represent € 106 million and are in addition to measures across the economy as a whole to which the players in the sector have also had recourse.
| | |
| --- | --- |
| | Daren Frankish |
| | RAHMA-SOPHIA RACHDI |
| | Ruby BIRD |
| | Yasmina BEDDOU |
| | Aurangzeb Akbar |